Preliminary screening of Waltheria indica (L.) plant for its anti-inflammatory activity
Keywords:
Anti-inflammatory, Waltheria indica L., Delayed type hypersensitivity
Abstract
The investigation on anti-inflammatory activity of the various extract of Waltheria indica L. was reported to find out the pharmacological basis for its ethnomedical use. The anti-inflammatory activity of the pet ether (PEW) and methanol (MEW) extracts of the leaves of Waltheria indica L. (Malvaceae)were evaluated by using in vivo (Carrageenan & histamine induced rat paw edema, cotton pellet granuloma test) models. It was observed that, all the extracts showed significant activity in the in-vivo model at the dose of 500 mg/kg b.w. orally, when compared with control and standard drugs. Of the two extracts tested, methanol extract MEW showed most significant activity well in comparison to the standard drug. Therefore, present study suggests, potential of leaves of Waltheria indica L. in both models of acute and chronic inflammation.
References
Mazumder U, Gupta M, Manikandan L, Bhattacharya S, Haldar P, Roy S. Evaluation of anti-inflammatory activity of Vernonia cinerea Less. extract in rats. Phytomedicine. 2003;10(2):185-8.
Ryan GB, Majno G. Acute inflammation. A review. The American journal of pathology. 1977;86(1):183.
Vogel HG, Vogel WH. Drug Discovery and Evaluation: Pharmacological Assays: Springer Berlin Heidelberg; 2013.
Zongo F, Ribuot C, Boumendjel A, Guissou I. Botany, traditional uses, phytochemistry and pharmacology of Waltheria indica L. (syn. Waltheria americana): A review. Journal of Ethnopharmacology. 2013;148(1):14-26.
Olajuyigbe O, Babalola A, Afolayan A. Antibacterial and phytochemical screening of crude ethanolic extracts of Waltheria indica Linn. African Journal of Microbiology Research. 2011;5(22):3760-4.
Rao YK, Fang S-H, Tzeng Y-M. Inhibitory Effects of the Flavonoids Isolated from Waltheria indica on the Production of NO, TNF-. ALPHA. and IL-12 in Activated Macrophages. Biological and Pharmaceutical Bulletin. 2005;28(5):912-5.
Mathabe M, Nikolova R, Lall N, Nyazema N. Antibacterial activities of medicinal plants used for the treatment of diarrhoea in Limpopo Province, South Africa. Journal of ethnopharmacology. 2006;105(1):286-93.
Rao YK, Geethangili M, Fang S-H, Tzeng Y-M. Antioxidant and cytotoxic activities of naturally occurring phenolic and related compounds: a comparative study. Food and Chemical Toxicology. 2007;45(9):1770-6.
Miller L, Tainter M. Estimation of EC50 and its error by means of log. Probit Graph. Paper Proc Soc Exp Biol Med. 1944;26:1-9.
Franzotti E, Santos C, Rodrigues H, Mourao R, Andrade M, Antoniolli A. Anti-inflammatory, analgesic activity and acute toxicity of Sida cordifolia L.(Malva-branca). Journal of Ethnopharmacology. 2000;72(1):273-7.
Winter CA, Risley EA, Nuss GW. Carrageenin-induced edema in hind paw of the rat as an assay for antiinflammatory drugs. Experimental Biology and Medicine. 1962;111(3):544-7.
Agarwal R, Rangari V. Antiinflammatory and antiarthritic activities of lupeol and 19 alpha-H lupeol isolated from Strobilanthus callosus and Strobilanthus ixiocephala roots. Indian Journal of Pharmacology. 2003;35(6):384-7.
Ahn E-K, Jeon H-J, Lim E-J, Jung H-J, Park E-H. Anti-inflammatory and anti-angiogenic activities of Gastrodia elata Blume. Journal of ethnopharmacology. 2007;110(3):476-82.
Okoli CO, Akah PA. Mechanisms of the anti-inflammatory activity of the leaf extracts of Culcasia scandens P. Beauv (Araceae). Pharmacology Biochemistry and Behavior. 2004;79(3):473-81.
Srimal R, Dhawan B. Pharmacology of diferuloyl methane (curcumin), a non‐steroidal anti‐inflammatory agent. Journal of pharmacy and pharmacology. 1973;25(6):447-52.
Fang QM, Zhang H, Cao Y, Wang C. Anti-inflammatory and free radical scavenging activities of ethanol extracts of three seeds used as "Bolengguazi". Journal of Ethnopharmacology. 2007;114(1):61-5.
Okoli C, Akah P, Nwafor S, Anisiobi A, Ibegbunam I, Erojikwe O. Anti-inflammatory activity of hexane leaf extract of Aspilia africana CD Adams. Journal of ethnopharmacology. 2007;109(2):219-25.
Farooq M, Varshney I, Khan MS. Saponins and Sapogenins IV: Isolation of Oleanolic Acid from Sesbania Aegyptica Pers. Journal of the American Pharmaceutical Association (Scientific ed). 1959;48(8):466-8.
Giner-Larza EM, Máñez S, Recio MC, Giner RM, Prieto JM, Cerdá-Nicolás M, et al. Oleanonic acid, a 3-oxotriterpene from Pistacia, inhibits leukotriene synthesis and has anti-inflammatory activity. European journal of pharmacology. 2001;428(1):137-43.
Kim K-A, Lee J-S, Park H-J, Kim J-W, Kim C-J, Shim I-S, et al. Inhibition of cytochrome P450 activities by oleanolic acid and ursolic acid in human liver microsomes. Life sciences. 2004;74(22):2769-79.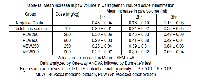 Downloads
How to Cite
1.
Amol Chandekar, Amber Vyas, Neeraj Upamanyu, Atul Tripathi, Surendra Agrawal. Preliminary screening of Waltheria indica (L.) plant for its anti-inflammatory activity. ijp [Internet]. 2017 Jun. 30 [cited 2023 Nov. 30];9(2):275-8. Available from: https://ijp.arjournals.org/index.php/ijp/article/view/537
Section
Original Research Articles