Appraisal of the Constituent Plant Materials in a Ghanaian Antifungal Herbal Product; An in vitro Interactive Combination Analysis and a Pilot Clinical Study to Determine Efficacy.
Keywords:
Antimicrobial screening, Dermatophytes, Herbal medicine, Interactive combination study, Polyherbal product, Traditional Ghanaian Medicine
Abstract
Evidence based use of herbal medicines has a positive implication for both users and society. In this study, component plant materials of a traditional Ghanaian polyherbal skin product comprising Eugenia caryophyllata, Zanthoxylum zanthoxyloides Tridax procumbens, Psidium guajava and Alchornea cordifolia and used in the management of superficial skin infections was evaluated to establish their contribution to the overall therapeutic activity of the product. Each of the five (5) plants was subjected to an in vitro antimicrobial assay using the microtitre broth technique followed by an interactive combination assay for plants demonstrating noteworthy antimicrobial activity (MIC ≤ 1.0 mg/ml). Test strains included Staphyloccocus aureus, Candida albicans, Trichophyton rubrum, Epidermophyton floccusum and Microsporum canis. Eugenia caryophyllata, Zanthoxylum zanthoxyloides and Alchornea cordifolia showed better activity than Psidium guajava, Tridax procumbens and the Total Crude Extract (combination of the 5 extracts). The binary combination of Eugenia caryophyllata and Alchornea cordifolia indicated synergistic and additive activity against all the test strains. An improved biological activity was also observed when a mixture of the two (2) plants at a ratio of Eugenia caryophyllata 60 % (w/w) and Alchornea cordifolia 40 % (w/w) was assayed. A follow up pilot clinical study established that this new recipe was clinically effective but of lower therapeutic effect compared to the original product. In conclusion, the original formulation of the product may be preferred because of the shorter duration of treatment which reduces the risk of harms and cost of treatment.
References
Parasuraman S, Thing GS and Dhanaraj SA. Polyherbal formulation: Concept of ayurveda. Pharmacogn Rev. 2014; 8: 73-80.
Hamilton AC. Medicinal plants, conservation and livelihoods. Biodiversity and Conservation 2004; 13: 1477-1517.
Food and Agriculture Organization (2010). Country Report-Ghana, Forestry Sector Outlook Studies-FOSA, Working Paper /WP/12.
Zeng, Z.-P. and Jiang, J.-G. (2010). Analysis of the adverse reactions induced by natural product-derived drugs. British Journal of Pharmacology 159: 1374-1391.
Thomford KP, Mensah MLK, Dickson RA, Sarfo BS, Edoh DA, Mills-Robertson FC and Annan K. A Randomized Double-blind Study Evaluating the Safety and Effectiveness of a Ghanaian Polyherbal Product for the Management of Superficial Mycoses. J Herb Med: doi:10.1016/j.hermed.2015.1006.1001.
NCCLS. Methods for dilution antimicrobial susceptibility tests for bacteria. Approved Standard. Wayne, Pennsylvania, USA, National Committee for Clinical Laboratory Services. 2003; 6: M7-A6.
Van Vuuren SF and Viljoen AM. Plant based antimicrobial studies-methods and approaches to study the interaction between natural products. Planta Medica. 2011; 77: 1168-1182.
Van Vuuren SF and Viljoen AM. In vitro evidence of phyto-synergy for plant part combinations of Croton gratissmus (Euphorbiaceae) used in African traditional healing. Journal of Ethnopharmacology. 2008; 119: 700-704.
WHO. Guidelines for the clinical study of Traditional Medicines in the WHO African Region Brazzaville, WHO Regional Office for Africa. 2004:57-66.
Okeke NI, Ogundaini AO, Ogungbamila FO and Lamikanra A. Antimicrobial spectrum of Alchornea cordifolia leaf extract. Phytother. Res. 1999; 13: 67-69.
Adekunle, AA and Odukoya, KA. Antifungal Activities of Ethanol and Aqueous Crude Extracts of Four Nigerian Chewing Sticks. Ethnobotanical Leaflets 2006; 10: 24-40.
Chaieb K, Hajlaoui H, Zmantar T, Kahla-Nakbi BA, Rouabhia M, Mahdouani K and Bakhrouf A. The Chemical Composition and Biological Activity of Clove Essential Oil, Eugenia caryophyllata (Syzigium aromaticum L. Myrtaceae): A Short Review. Phytother. Res. 2007; 21: 501-506.
Pandey A and Shweta M. Antifungal properties of Psidium guajava leaves and fruits against various pathogens. Journal of Pharmaceutical and Biomedical Sciences. 2011; 13: 1-16.
Manjamalai A, Varhese SS, Aiswarya H and Grace VMB. Antifungal, Anti-inflammatory and GC – MS Analysis for Bioactive Molecules of Tridax procumbens L. leaf. Asian Journal of Pharmaceutical and Clinical Research, 2012; 5: 139-145.
Williamson E, Okpako DT and Evans FJ. Pharmacological methods in phytotherapy research. Chichester, John Wiley & Sons Ltd, England. 1996; 1: 131-154.
Patwardhan B and Mashelkar RA. Traditional medicine-inspired approaches to drug discovery: can Ayurveda show the way forward? Drug Discovery Today. 2009; 14: 804-811.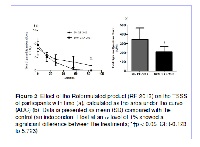 Downloads
How to Cite
1.
Kwesi Prah Thomford, Merlin Lincoln Kwao Mensah, Rita Akosua Dickson, Ama Kyeraa Thomford, Alfred Ampomah Appiah, Stephen Yao Gbedema. Appraisal of the Constituent Plant Materials in a Ghanaian Antifungal Herbal Product; An in vitro Interactive Combination Analysis and a Pilot Clinical Study to Determine Efficacy. ijp [Internet]. 2018 Dec. 31 [cited 2023 Dec. 11];10(4):219-25. Available from: https://ijp.arjournals.org/index.php/ijp/article/view/612
Section
Original Research Articles