Effect of Boswellia on Adjuvant Induced Rheumatoid Arthritis in Experimental Animals
Keywords:
Rheumatoid Arthritis, Complete Freund's Adjuvant, Boswellia
Abstract
Arthritis is the most common systemic connective tissue disease. About 1% of the world's population is affected by RA; women are three times more often than men. Onset is most frequent between the ages of 40 and 50 years, but people of any age can be affected. Rheumatoid arthritis (RA) is a chronic, systemic inflammatory disorder that may affect many tissues and organs, but principally attacks flexible joints. Although the cause of rheumatoid arthritis is unknown, autoimmunity plays an important role in both its chronicity and progression. The new trend of medical treatment of rheumatoid arthritis seeks new drugs with more efficacy and fewer side effects. Since tumor necrosis factor alpha (TNF-α) as well as other cytokines act as key players in the development of arthritis. Studies in the United States and Europe have shown that their use is less common in clinical settings, but has become increasingly more in recent years as scientific evidence about the effectiveness of herbal medicine has become more widely available. The present work investigates the effect of Boswellia on Adjuvant induced RA in Experimental Animals.
References
Smolen Josef S, Altaha Daniel &McInnes Iain B. "Rheumatoid arthritis". Lancet. 2016; 388 (10055): 2023–2038.
Efthimiou P and Kukar M. "Complementary and alternative medicine use in rheumatoid arthritis: proposed mechanism of action and efficacy of commonly used modalities". Rheumatology international. 2010;30 (5): 571–86.
Landré-Beauvais AJ. La goutteasthénique primitive (doctoral thesis). Paris.reproduced in Landré-Beauvais AJ: (2001). "The first description of rheumatoid arthritis. Unabridged text of the doctoral dissertation presented in 1800". Joint Bone Spine. 1800; 68 (2): 130–43.
Soejarto DD et al. "Ethnobotany/ethnopharmacology and mass bioprospecting: Issues on intellectual property and benefit-sharing", Journal of Ethnopharmacology, V. 2005);100, 15-22.
Bannuru RR, Osani MC, Al-Eid F & Wang C. Semin Arthritis Rheum. Efficacy of curcumin and Boswellia for knee osteoarthritis: Systematic review and meta-analysis. 2018;S0049-0172(18-20).
Mahomoodally F and Suroowan S. Herbal products for common auto-inflammatory disorders - Novel approaches. 2018;40(3) 121-124.
Antigoni Grigoriou, Fowzia Ibrahim Khaldoun, Chaabo David L Scott& Sophia SteerJames Galloway. Cardiovascular risk with NSAIDs in rheumatoid arthritis: an analysis using routinely collected data Rheumatology. 2016; 55 (4) :763–764.
Kimmatkar N, Thawani V, Hingorani L, et al. Efficacy and tolerability of Boswelliaserrata extract in treatment of osteoarthritis of knee – Phytomedicine. 2003;10(1):3-7.
Thulin JD and Underwood WJ. IACUC Considerations for the Use of Livestock in Translational Research. ILAR J. 2015;56(1):139-46.
Yan-li Liu, Hai-ming Lin, Rong Zou, Jun-chao Wu, Rong Han, Laurence N Raymond, Paul F Reid &Zheng-hong Qin. Suppression of complete Freund's adjuvant-induced adjuvant arthritis by cobratoxin. ActaPharmacol Sin. 2009; 30(2): 219–227.
Singh H & Ghosh MN. Modified plethysmometer for measuring foot volume of unanesthetized rats. J Pharm Pharmacol. 1968;20:316–7.
Panta S, Malviya R and Sharma P . Extraction and Characterization of Boswellia Serrata Gum as Pharmaceutical Excipient. Polim Med. 2015;45(1):25-30.
Pawar RK, Sharma S, Singh KC & Sharma RK. Physico-chemical standardization and development of HPTLC method for the determination of β-boswellic acid from BoswelliaserrataRoxb. (Exudate) Int J App Pharm. 2011; 3:8–13.
Basch E, Boon H, Davies T, Hashmi S, Hasskari J, Sollars D, et al. Boswellia: An evidence based systematic review by the natural standard research collaboration. J Herb Phar. 2004;4:63–83.
Matyas JR, Atley L, Ionescu M, Eyre DR and Poole AR. Analysis of cartilage biomarkers in the early phases of canine experimental osteoarthritis Arthritis Rheum. 2004;50, pp. 543-552.
Samala S and Veeresham C. Pharmacokinetic and Pharmacodynamic Interaction of Boswellic Acids and Andrographolide with Glyburide in Diabetic Rats: Including Its PK/PD Modeling.Phytother Res. 2016;30(3):496-502.
Riva A, Allegrini P, Franceschi F, Togni S, Giacomelli L &Eggenhoffner R . A novel boswellic acids delivery form (Casperome®) in the management of musculoskeletal disorders: a review Eur Rev Med PharmacolSci.2017; 21(22):5258-5263.
Olga N. Pozharitskaya, Svetlana A. Ivanova , Alexander N. Shikov and Valery G. Makarov. Separation and quantification of terpenoids of BoswelliaserrataRoxb. Extract by planar chromatography techniques (TLC and AMD). 2006;20(2): 131-136.
Henderson B and Pettipher ER. Arthritogenic actions of recombinant IL-1 and TNF in the rabbit: Evidence for synergistic interactions between cytokines in vivo. ClinExpImmunol. 1989;75:306–310.
Probert L, Plows D, Kontogeorgos G. et al. The type I IL-1 receptor acts in serie with TNFα to induce arthritis in TNFα transgenic mice. Eur J Immunol. 1995;25:1794–1797.
Miller SA, Soeken KL&Ernst E. Herbal medicines for the treatment of rheumatoid arthritis: a systematic review. Rheumatology.2003; 42(5): 652.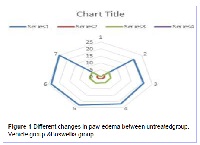 Downloads
How to Cite
1.
Omnia Magdy Mohammed Hendawy, Della Grace Thomas Parambi. Effect of Boswellia on Adjuvant Induced Rheumatoid Arthritis in Experimental Animals. ijp [Internet]. 2018 Jun. 30 [cited 2023 Dec. 11];10(2):94-9. Available from: https://ijp.arjournals.org/index.php/ijp/article/view/595
Section
Original Research Articles