Triterpenoids with Cytotoxic Potential from the Leaves of Tridax procumbens L.
Keywords:
Tridax procumbens, cytotoxicity, MCF-7, MDA-MB-231, Triterpenoids
Abstract
The anticancer activity of crude extracts of the leaves of Tridax procumbens, against two breast cancer cell lines-MCF-7 (benign) and MDA-MB-231 (metastatic) were investigated and an attempt was made to identify the anticancer principle. The extracts with methanol (TPM), ethanol (TPE) and chloroform (TPC) as solvents were screened for cytotoxicity by MTT assay against MCF-7 cells. The effective extract was further evaluated on MDA-MB-231 cells. Among the three extracts, TPC was effective at an IC50 value of 136 µg/ml and 129 µg/ml on MCF-7 and MDA-MB-231 cells respectively. Phytochemical analysis of the extract showed the presence of only steroids and terpenoids and their concentration was high (77.4% w/w). HPLC-MS of the chloroform soluble crude extract revealed a major peak (57.59% concentration) at a retention time of 4.78 min and MS data of this peak revealed presence of two fragments of molecular weight 475.80 and 701.80. The compounds were identified to be 3β, 9β-Dihydroxy-18α-oleanan-28-oic acid, a derivative of oleanolic acid and 3β, 28-Bis (cinnamoyl) betulin respectively, both from the triterpenoid family.
References
Navarra M, Ursino MR, Ferlazzo N, Russo M, Schumacher U, Valentiner U. Effect of citrus juice on neuroblastoma cells in vitro and in metastatic xenograft models. Fitoterapia. 2014;95:83-92.
Johnson RK, Hertzberg RP. Mechanism–based discovery of anticancer agents. Annu Rep Med Chem. 1990;25:129-40.
Chauhan BS, Germination DE. Ecology of two troublesome Asteraceae species of rainfed rice: Siam weed (Chromolaena odorata) and Coat buttons (Tridax procumbens). Weed Sci. 2008; 56:567–73.
Jain A, Jain A. Tridax procumbens (l.): a weed with immense medicinal importance: a review. Int J Pharm Bio Sci. 2015;3:544-52.
Ali M, Ravinder E, Ramachandram R. A new flavonoid from the aerial parts of Tridax procumbens. Fitoterapia 2001;72:313-5.
-Sitosterol-3-O-b- D-xylopyranoside from the flowers of Tridax procumbens Linn. J Chem Sci. 2005;117:263-6.Saxena VK, Albert S.
Vishnu Priya P, Radhika K, Sivakumar R, Boje Gowda B, Syed Sultan B, Prameela Devi Y, et al. In vitro anticancer activity of aqueous and acetone extracts of Tridax procumbens leaf on PC3 cell lines. Int J Pharm Pharm Sci. 2011;3:1-4.
Vishnu Priya P, Radhika K, Siva Kumar R, Sri Ramchandra M, Prameela Devi Y, Srinivas Rao A. Evaluation of anti-cancer activity of Tridax procumbens flower extracts on PC 3 Cell lines. Pharmanest 2011;2:28-30.
Denizot F, Lang R. Rapid colorimetric assay for cell growth and survival: modifications to the tetrazolium dye procedure giving improved sensitivity and reliability. J Immunol Methods. 1986;89:271-7.
Harborne JB. Phytochemical methods. 1st ed. London: Chapman and Hall.1973.
Singleton V, Rossi A. Colorimetry of total phenolic with phosphomolybdic-phosphotungstic acid reagent. Am J Enol Vitic. 1965; 16:144-58.
Chang C, Yang M, Wen H, Chern J. Estimation of Total Flavonoid content in Propolis by Two Complementary methods. J Food Drug Anal. 2002;10:178-82.
Edeoga HO, Okwu DE, Mbaebie BO. Phytochemical Constituents of some Nigerian Medicinal plants. Afr J Biotechnol. 2005;4:685-8.
Lowry OH, Rosebroug NG, Farra AL, Pandall RL. Protein measurement with folin phenol reagent. J Biol Chem. 1951; 193:265-75.
Burke RW, Diamondstone IB, Velapoidi RA, Menis O. Mechanisms of the Liebermann-Burchard and Zak Color Reactions for Cholesterol. Clin Chem. 1974; 20:794-801.
Rai MV, Pai VR, Kedilaya HP, Hegde S. Preliminary phytochemical screening of members of the lamiaceae family: Leucas linifolia, Coleus aromaticus and Pogestemon patchouli. Int J Pharm Sci Rev Res. 2013;21:131-7.
Sawanth RS, Godghate AG. Preliminary phytochemical analysis of leaves of Tridax procumbens Linn. Int J Sci Environ Technol. 2013;3:388–94.
Dhanani T, Shah S, Gajbhiye NA, Kumar S. Effect of extraction methods on yield, phytochemical constituents and antioxidant activity of Withania somnifera. Arab J Chem 2013 (in press).
Dent M, Dragovic-Uzelac V, Penic M, Brncic M, Bosiljkov T, Levaj B. The effect of extraction solvents, temperature and time on the composition and mass fraction of polyphenols in Dalmatian wild sage (Salvia officinalis L.) extracts. Food Technol Biotechnol. 2013;51:84-91.
Sankaranarayanan S, Bama P, Sathyabama P, Bhuvaneswari N. Anticancer compound isolated from the leaves of Tridax procumbens against human lung cancer cell A-549. Asian J Pharm Clin Res. 2013;6:91-6.
http://www.nrri.umn.edu/cartd/lce/LCE_CASEO_Catalog.pdf
Guo G, Yao W, Zhang Q, Bo Y. Oleanolic acid suppresses migration and invasion of malignant glioma cells by inactivating MAPK/ERK signaling path- way. Plos One 2013; 8:e72079.
Allouche Y, Warleta F, Campos M, Sanchez-Quesada C, Uceda M, Beltran G, et al. Antioxidant, antiproliferative, and pro-apoptotic capacities of pentacyclic triterpenes found in the skin of olives on MCF-7 human breast cancer cells and their effects on DNA damage. J Agric Food Chem. 2010;59:121–30.
Lucio KA, Rocha GG, Moncao-Ribeiro LC, Fernandes J, Takiya CM, Gattass CR. Oleanolic acid initiates apoptosis in non-small cell lung cancer cell lines and reduces metastasis of a B16F10 melanoma model in vivo. PloS one 2011; 6:e28596.
Akl MR, Elsayed HE, Ebrahim HY, Haggag EG. Kamal AM, El Sayed KA. 3-O-[N-(p-fluorobenzenesulfonyl)-carbamoyl]-oleanolicacid, a semi synthetic analog of oleanolic acid, induces apoptosis in breast cancer cells. Mol Cell Pharmacol. 2014;740:209-17.
Kim D, Chen Z, Van Tuyen N, Pezzuto J, Qiu S, Lu Z. A concise semi-synthetic approach to betulinic acid from betulin. Synth Commun. 1997;27:1607-12.
Alakurtti S, Mäkelä T, Koskimies S, Yli-Kauhaluoma J. Pharmacological properties of the ubiquitous natural product betulin. Eur J Pharm Sci. 2006;29:1-3.
Savithramma N, Linga Rao M, Bhumi G. Phytochemical screening of Thespesia populnea (L.) Soland and Tridax procumbens L. J Chem Pharm Res. 2011;3:28-34.
Ali MS, Jahangir MA. Bis-bithiophene from Tridax procumbens L. (Asteraceae). Nat Prod Lett. 2002;16:217-21.
Shobha RI, Andallu B. Oxidative Stress and Cancer: Role of Anticarcinogenic Herbs and Spices. AJPCT 2013;3:351-69.
Manjamalai A, Mahesh Kumar MJ, Berlin Grace VM. Essential oil of Tridax procumbens L induces apoptosis and suppresses angiogenesis and lung metastasis of the B16F-10 cell line in C57BL/6 Mice. Asian Pacific J Cancer Prev. 2012;13:5887-95.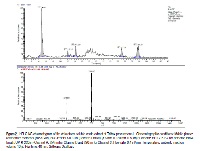 Downloads
How to Cite
1.
Vaishali Rai, Vinitha Ramanath Pai, Surya Ram Duwal. Triterpenoids with Cytotoxic Potential from the Leaves of Tridax procumbens L. ijp [Internet]. 2017 Dec. 31 [cited 2023 Nov. 29];9(4):597-604. Available from: https://ijp.arjournals.org/index.php/ijp/article/view/573
Section
Original Research Articles