Knowledge, Practice And Use Of Aegle Marmelos (L.) Correa Leaves Among Naturopathy And Ayurvedic Practitioners Of Vadodara City and Desk Review On Various Commercial Formulations available In Health And Disease Specially Diabetes
Keywords:
Aegle marmelos (L.) Correa, Ayurveda, Diabetes, commercial formulations, Naturopathy, traditional medicine
Abstract
The Aegle marmelos (L.) Correa (Bael), is indigenous to India and its leaves, bark, roots and fruit have been used for over 5000 years in the Indian traditional system of medicine like the Ayurveda, Naturopathy and in various folk medicine to treat various diseases including diabetes. This study was conducted to assess Knowledge, Practice and Use (KPU)of Aegle Marmelos (L.) Correa leaves among 20 Ayurvedic (AP) and Naturopathic practitioners (NP) in Vadodara city as well as desk reviews on various commercial formulations of Aegle Marmelos (L.) Correa (Bael) used in health and disease specially diabetes using internet Desk reviews were done using Pub Med and other web sources along with personal visits to various libraries across Gujarat state. For KPU, Purposive selection of AP (n=10) and NP (n=10) was done using snow ball sampling technique from Vadodara city in the form of key informant interviews based on their oral consent to share data among. Desk reviews revealed that Aegle Marmelos (L.) Correa leaves were being recognized as a remedy for the treatment of diabetes in both Ayurveda and Naturopathy. Many Ayurvedic formulations were available commercially as poly herbal formulations (PHF) rather than single drug in the market of various reputed brands which contained Aegle Marmelos (L.) Correa leaves in the form of various powder, tablets, capsules, etc. Naturopathy did not contain any commercial brands of Aegle Marmelos (L.) Correa leaves as it believes in fresh doses of the plant. KPU results revealed that AP used bael leaves for the treatment of diabetes and the dosage for the treatment ranged from 5-10g/day in various forms such as powder, decoction and dry extract in the form of capsules (1 capsule contains 0.5mg of extract which is equivalent to 5mg of leaf powder). NP also used bael leaves for the treatment of diabetes and the dosage ranged from 40-50 fresh leaves in the form of juice mixed with water to make a volume of around 100ml. Bael leaves were reported to be used by these practitioners as anti-diabetic agent. This information extracted warrants further clinical trials to prove the efficacy of the anti-diabetic properties of these leaves.
References
. Rabean T, Staden Van J. Antibacterial activity of South African plants used for medicinal purposes, Journal of Ethnopharmacology. 1997;56(1): 81–87.
. World Health Organization Resolution, Geneva, Switzerland, Drug Policies and Management, Medicinal Plants. 1978; 31–33.
. Charaka-Samhita (Ed.) GS. Pandeya, Chowkhamba Sanakrit Sansthan, Varanasi. (1983).
. Chakravarty S, Mohanty A, Sudha TN, Upadhyay AK & Konar J. Removal of Pb(II) ionsfrom aqueous solution by adsorption using bael leaves (Aegle marmelos). J Haz Mat. 2010;173:502-509.
. Chanda S, Dave R. In Vitro models for antioxidant activity evaluation and some medicinal plants possessing antioxidant properties: An Overview. African Journal of Microbiology Research. 2009;3(13):981-996.
. Ayurvedic pharmacopeia of India-Part I, Vol (II) , Dept of Ayush, Ministry of health and family welfare, Govt. Of India, New Delhi. 2000:80-88.
. Hsia SH, Bazargan M, Davidson MB. Effect of Pancrease Tonic (an Ayurvedic herbal supplement) in type 2 diabetes mellitus. Metabolism. 2004;53(9): 1166-1173.
. Sajeeth CI, Manna PK, Manavalan P, Jolly CI. Phytochemical Investigation and Antioxidant Activity of a Polyherbal Formulation (ESF/AY/500) on Streptozotocin Induced Oxidative Stress in Rats Der Pharma Chemica. 2010;2(5):184-189.
. Lanjhiyana S, Patra KC, Ahirwar D. "A validated HPTLC method for simultaneous estimation of two marker compounds in Aegle marmelos (L.) Corr. (Rutaceae) root bark.". Der Pharm Lett. 2012;41:92-97.
. Narayana A, Subhose V. Standardization of Ayurvĕdic formulations : a scientific review. Bull Indian Inst Hist Med Hyderabad. 2005;35(1):21-32.
. Malviya N, Jain S, Malviya S. Antidiabetic potential of medicinal plants. Acta Pol Pharm. 2010;67(2):113-118.
. Malviya Rishabha, Kumar Ajay, Singh Anupama, Kulkarni GT. "Pharmacological Screening, Ayurvedic values and Commercial Utility of Aegle Marmelos", Int. J. Drug Dev. & Res. 2012;4(1):28-37.
. http://easyayurveda.com/2012/11/26/bael-benefits-full-ayurvedic-description-about-root-fruit-and-stem/ accessed on 11/4/2015 (accessed on 23.3.15).
. http://www.ambikamedico.com/ayurveda/dalmia/ (accessed on 21. 12.16).
. http://www.ambikamedico.com/ayurveda/dalmia/ (accessed on 12.4.15).
. http://www.ayurvedabay.com/product/himalayachyawanprash.html (accessed on 15.7.15).
. http://www.ayurvedicsanjivani.com/bilv_giri.html/(accessed on 16.11.16).
. http://www.blissayurveda.com/ulcobliss_tablet.html (accessed on 10.5.16).
. http://www.herbalsandcosmetics.com/gynecological-formulations-remedies.html (accessed on 22.10.15).
. http://www.indiaenvironmentportal.org.in/content/419189/national-health-profile-nhp-of-india-2015/ (accessed on 18.4.15).
. http://www.la-medicca.com/productssingleherbcapsules-bilv-giri.html (accessed on 23.6.16).
. http://www.madanapalas.com/glucomap-100- tablets-p-16.html (accessed on 13.5.15).
. http://www.ojaminherbal.com/ojamin-herbalayurvedic- medicine.html (accessed on 23.7.16).
. http://www.oushadhi.org/page.php?slug=productdetails&pid=4 (accessed on 20.8.16).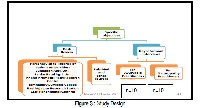 Downloads
How to Cite
1.
Vinita Gopalchandra Nigam, Vanisha S. Nambiar. Knowledge, Practice And Use Of Aegle Marmelos (L.) Correa Leaves Among Naturopathy And Ayurvedic Practitioners Of Vadodara City and Desk Review On Various Commercial Formulations available In Health And Disease Specially Diabetes. ijp [Internet]. 2017 Sep. 30 [cited 2023 Nov. 29];9(3):451-60. Available from: https://ijp.arjournals.org/index.php/ijp/article/view/557
Section
Original Research Articles