Effect of Cnidoscolous aconitifolius (miller) i.m. Johnston leaf extract on sperm characteristics and reproductive hormones of male rats
Keywords:
Cnidoscolous aconitifolius, sperm characteristics, testosterone, contraceptive
Abstract
The increase in population growth rate has prompted urgent need to search for plants with antifertility potentials. The present study is concerned with the evaluation of the effect of Cnidoscolous aconitifolius leaf ethanolic extract (LF) on sperm indices and reproductive hormones in male wistar rats. Eighteen male albino rats were divided into three groups (A,B,C) of six animals each. Group A (control) received distilled water while groups B and C received 250 and 500 mgkg-1 leaf extracts respectively on daily basis for fourteen days. Solvent partitioned fractions (n-hexane, dichloromethane, ethyl acetate and aqueous methanol) of the leaf crude ethanol extract were similarly evaluated using another twenty five male rats divided into groups of five. Cotton seed oil (5ml/kg) was used as reference standard Results showed that administration of the extract produced significant decrease (p < 0.05) in sperm count and weight of testis even though there was no significant difference in hormonal level between the treated animals and the control group The reduction in sperm count by C. aconitifolius leaf is an indication of adverse effect on spermatogenesis and provides some justification for further exploitation of this plant as potential male contraceptive.
References
Kuti OJ and Konuru HB. 2004. Anti oxidant capacity and Phenolic content in leaf extract of Tree Spinach (Cnidoscolous spp). J. Agric Food Chem. 52: 117-121
Omikorede O, Kasali AA, Eshilokun AO and Iwuchukwu IN. 2006 Antimicrobial activity of the essential oil of Cnidoscolous aconitifolius (Fam. Euphorbiaceae) leaf. J Essential Oil-Bearing Plants. 9: 300-303.
Oyagbemi AA and Odetola AA. 2010. Hepatoprotective effects of ethanolic extract of Cnidoscolous aconitifolius on paracetamol induced heptatic damage in rats. Pak. J. Biol. Science. 13: 164-169.
Atuahene CC, Poku-Prempeh B and Twun G. 1999. The nutritive values of Chaya leaf meal (Cnidoscolus aconitifolius) Studies with broilers chickens. Anim Feed Sci Technol .77: 163-172.
Donkoh AH, Kese AG and Atuahene CC. 1990. Chemical composition of chaya leaf meal (Cnidosolus aconitifolius (Mill) Johnston) and availability of its amino acids to chicks. Anim. Feed Sci. Tech. 30: 155 – 162.
Sarmiento-Franco L, McNab JM, Pearson RA and Belmar-Casso R. 2002. Performance of Broilers Fed on Diets Containing Different Amounts of Chaya (Cnidoscolus aconitifolius) Leaf Meal. Tropical Animal Health and Production.34(3):257-269.
Oladeinde, FO, Kinyua AM, Laditan AA, Michelin R, Bryant JL, Denaro F Makinde, JM, Williams AL, Kennedy AP and Bronner Y. 2007. The effects of Cnidoscolus aconitifolius (CA) leaf extract and chlorapropamide on blood glucose and insulin levels in the inbred type 2 diabetic mice. Complementary and Alternative Medicine. 2125
Yakubu MI, Akanji MA, Oladiji AT, Olatinwo AO, Adesokan AY and Yakubu MO 2008. Effect of Cnidoscolous aconitifolius (miller) IM Johnson leaf extract on reproductive hormones of female rat. Iranian J . Repro. Medicine 6(3) 149-155.
Thomas K.D, Caxton- Martins AE., Elujoba AA and Oyelola OO. 1991. The effect of an aqueous extract of cotton seed (Gossypium barbadeus Linn) on adult male rats. Advances in Contraception. 7(1995) 1-10.
Vasudeva N and Sharma SK.2008. Post-coital Antifertility Activity of Hibiscus rosa-sinensis Linn roots. Evidence-Based Complementary and Alternative medicine 5(1): 91-94.
Watcho P and Kamanyi A. 2010. Evaluation of invitro uterotonic activities of Ficus asperifolia in rats. Evidence-based Complementary and Alternative Medicine. 7(40):1-11.
Oyeyemi MO, Akusu MO and Ola-davis OE. 2000. Effect of Successive ejaculations on the spermiogram of West Africa dwarft goats (Capra hircus L.). Vet Arhiv. 70: 215-221.
Aweda MA, Usikali RM and Awobajo FO. 2010. Effects of exposure to 2.5GHZ micro wave radiation on male rats reproductive system. Int.J. Current Research. 2(1): 120-128.
Small DR. Collins JA, Wilson EH and Wrixon W. 1987. Interpretation of semen analysis among infertile couples. MAJ. 136(8): 829 – 33.
Smith KD, Rodriguez-Rigau LJ and Steinberger E. 1977. Relationship between indices of semen analysis and pregnancy rate in infertile couples. Fertile Steril. 28(12): 134 – 9.
Chang Q, Liuz, Ma, W, Hei, c, Shenx Qian X and Xu Z, 2011. Drug synergistic antifertility effect of combined administration of low-gossypol with steroid hormones in rats. Chin. Med. J. 124(11): 1678-1682.
Awoyinka OA, Balogun IO and Ogunnowo AA. 2007. Phytochemical screening and invitro bioactivity of Cnidoscolus aconitifolius (Euphorbiaceae). Journal of Medicinal Plant Research. 1 (3): 63- 65.
Oyagbemi,AA, Odetola AA and Azeez IO. 2011. Phytochemical screening and the proximate analysis of Cnidoscolus aconitifolius leaves. Journal of Medicinal Food. 14(3): 322-324.
Takihara H, Cosentino MJ, Sokuto J and Cocktt AT. 1987. Significance of testicular size measurement in andrology.II. Correlation of testicular size with testicular function. Journal. Urol 37: 416 – 419.
Yakubu MI, Akanji MA, Oladiji AT. 2007. Effects of oral administration of aqueous extract of Fadogia agrests (Schweinf.ExHiern) stem on some testicular function indices of male rats. J of Ethnopharmacology. 115:288-292.
Gupta IC. 2006. Antispermatogenic and antiandrogenic activities of Albizia lebbeck (L) Benth bark extract in male albino rats. Int. J of Phytotherapy and Phytopharmacology 1: 1-14.
Etuk EU and Muhammed AA. 2009. Fertility enhancing effects of aqueous stem bark extract of Lophira lanceolata in male spargue dawley rats. Int.J. Plant Physiology and Biochemistry. 1 (1): 001-004.
Bailey CJ and Day C. 1989. Traditional Plant medicine as treatment for diabetes. Diabetes Care. 12(8): 553-564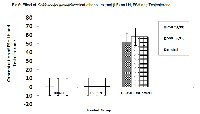 Downloads
How to Cite
1.
Kolapo O Adeleke, Titi Sangoyomi, Jones Olanrewaju Moody. Effect of Cnidoscolous aconitifolius (miller) i.m. Johnston leaf extract on sperm characteristics and reproductive hormones of male rats. ijp [Internet]. 2016 Jun. 30 [cited 2023 Nov. 29];8(2):228-37. Available from: https://ijp.arjournals.org/index.php/ijp/article/view/462
Section
Original Research Articles