Velvet bean roots stimulates humoral and cell mediated immunity and offers protection against Cyclophosphamide induced myelosuppression.
Keywords:
Mucuna pruriens, Myelosuppression, Immunomodulatory, Velvet bean, cell mediated immunity
Abstract
The objective of the study was to investigate the immunomodulatory activity of roots of Mucuna pruriens on cellular and humoral immunity. Extraction and phytochemical screening of the roots were performed using standard methods, HPTLC fingerprinting profiles of the methanol extract were developed on CAMAG system, to resolve components, Quantification of β-Sitosterol was done by validated HPTLC method. Immunomodulatory activity of the extract was assessed by Cyclophosphamide-induced myelosuppression assay, Macrophage phagocytosis by Carbon clearance method, Humoral antibody response and Delayed type hypersensitivity reaction using SRBC as an antigen. Oral administration of methanolic extract of Mucuna roots at 100, 200 and 400 mg/kg in mice dose dependently potentiated the delayed-type hypersensitivity reaction induced by sheep red blood cells. It significantly enhanced the circulating antibody titre in response to SRBC and macrophage phagocytosis. Cyclophosphamide induced myelosuppression was counteracted in a dose dependent manner with increase in the levels of WBC compared to cyclophosphamide group. The results of the present study suggests that the developed HPTLC fingerprint profiles of the major constituents in methanolic extract along with their Rf values would serve as a reference standard, methods developed for the quantification of L-dopa and β-Sitosterol can be used to ensure the identity and quality of the plant and the results of the biological studies indicates that the roots of Mucuna pruriens influenced both humoral and cell mediated immunity and offered protection against immunosuppression induced by cytotoxic agent Cyclophosphamide holds promise as an immunomodulator.
References
Patwardhan B, Hooper M. Ayurveda and future drug development. International Journal of Alternative & Complementary Medicine. 1992; 10: 9–11.
Devasagayam, Sainis. Immune system and anti-oxidants, especially those derived from Indian medicinal plants. Indian Journal of Experimental Biology 2002; 40: 639-655.
Buckles D. Velvet bean (Mucuna pruriens) A "new" plant with a history. Economic Botany 1995 ;49(1): 3-25.
Warrier PK, Nambiar VKP, Ramankutty C. Indian Medicinal Plants. Orient Longman, Chennai. 1996; Vol.4: 68-72.
Nadkarni KM. Indian plants and drugs with their medical properties and uses. Asiatic Publishing House, Delhi. 2001; 242-243.
Daxenbichler ME, VanEtten CH, Hallinan EA. Earle FR, Barclay AS. Seeds as sources of L-dopa. Journal of Medicinal Chemistry. 1971; 14:463-465.
Pant R, Rajagopalan C, Nair KS, Singh, Koshti GS. Amino acid composition of some wild legumes. Current Science (1974)43: 235-239.
Haridas Pulikkalpura, Rajani Kurup. Levadopa in Mucuna pruriens and its degradation. Scientific reports 2015; 5: 63-69.
Iauk, L. Galati, EM. Kirjavainen, S. Forestieri, AM. Trovato, A. Analgesic and antipyretic effects of Mucuna pruriens. International Journal of Pharmacognosy 1993;31(3): 213-216.
Rajeshwar Y, Senthil Kumar, Malaya Gupta, Upal Kanti Mazumdar.. Studies on invitro Antioxidant activities of Methanolic extract of Mucuna pruriens (Fabaceae)seeds, European Bull. Of Drug Research 2005;13(1):31-39.
Joy Ganem Longhi, Elisa Perez et al., Invitro evaluation of Mucuna pruriens antioxidant activity. Brazilian Journal of Pharmaceutical Sciences 2011; 47(3):535-544.
Rajnish Kumar Yadav, Mahendra Singh, Srimanta Sarkar. Cytotoxicity of different extracts of Mucuna pruriens seeds on hepatoma cells but not on normal hepatic cells. Pharmacognosy communications 2015; 5(1):63-69.
Kokate CK.,. Practical Pharmacognosy. 4th edn,Vallabh Prakashan. Delhi 2000:107-11
Krishna Murthy, Shrihari Mishra.. Quantification of β-Sitosterol from Mucuna pruriens by TLC. Chromatographia 2009: 69(1-2):183-186.
Jawalkar PD, Bhujbal SS, Bafna AR. Immunomodulatory activity of Herbal Formulation (CE1 and CE2) containing Sphaerathus inducus, Curculigo orchioides and piper nigrum. International Journal of Pharmaceutical and Chemical Sciences 2014:3(1):175-180
Choudhary GP. Immunomodulatory activity of Alcoholic extract of Tinospora cordifolia. International journal of Pharmaceutical and Chemical Sciences 2015:4(3):357-359.
Mahesh Sahu, Rajesh Sahu, Amita Verma. Immunomodulatory activity of alcoholic extract of Habenaria intermedia in mice. International Journal of Pharmacy and Pharmaceutical Science 2013:5(3):406-409.
Agrawal SS, Singh VK. Immunomodulators: A review of studies on Indian Medicinal Plants and Synthetic Peptides. Part-I: Medicinal Plants. Proc. Indian National Science Academy. 1999:65: 179-204.
VanFurt R. Current view on the mononuclear phagocyte system. Immunobiology 1982; 161:178– 85.
Kende M. Role of macrophages in the expression of immune responses. J Am Vet Med Assoc. 1982; 181:1037 –42.
Kuby, J. Immunology, 3rd ed. WH Freeman and Company, New York 2000: 436.
Benacerraf B. A hypothesis to relate the specificity of T lymphocytes and the activity of I region specific Ir genes in macrophages and B lymphocytes. Journal of Immunology. 1997: 120: 1809-1812.
Karl H. Pegel. The importance of Sitosterol and Sitosterolin in human and animal nutrition. South African Journal of Science :1997: 93:263-268.
Awad AB, CS Fink. Phytosterols as anticancer dietary components: evidence and mechanism of action. J Nutr. 2000:130(9): 2127-30.
Awad, AB, Williams H, Fink CS. Phytosterols reduce in vitro metastatic ability of MDA-MB-231 human breast cancer cells. Nutr Cancer 2001:40:157-64.
Awad, AB, Chan KC, Downie AC, Fink CS. Effect of beta-sterol, a plant sterol, on growth, protein phosphate 2A and plospholipase D in LNCaP cells. Nutr Cancer. 2000: 36(1): 74-78.
Bouic, PJD, Etsebeth S, Liebenberg RW, Albrecht CF, Pegel K, Van Jaarsveld PP. Beta-sitosterol and beta-sitosterol glycoside stimulate human peripheral blood lymphocyte proliferation: implications for their use as an Immunomodulatory vitamin combination. Int J Immunopharmacol. 1996:18: 693-700
Soobadeh Saeidnia, Azadeh Manayi. The story of Beta-sitosterol- A review. European Journal of Medicinal Plants 2014:4(5):590-609
Grietje Ch Beck, Paul Brinkkoetter et.al. Clinical review: Immunomodulatory effects of Dopamine in general inflammation. Critical Care 2004:8(6):485-491.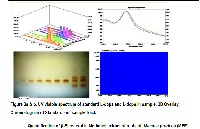 Downloads
How to Cite
1.
Krishna Murthy, S H Mishra. Velvet bean roots stimulates humoral and cell mediated immunity and offers protection against Cyclophosphamide induced myelosuppression. ijp [Internet]. 2016 Mar. 31 [cited 2023 Nov. 29];8(1):69-7. Available from: https://ijp.arjournals.org/index.php/ijp/article/view/448
Section
Original Research Articles