Qualitative Analysis and Antibacterial Activity of Pelargonium graveolenL'Herit
Keywords:
Hyderabad, chloroform, methanolic, ethyl acetate, water and antibacterial test
Abstract
Medicinal plants are an important source of phytochemicals that offer traditional medicinal treatment of various ailments and one of the plants is Pelargonium Graveolens which was grown in Hyderabad province. The preliminary screening of their aerial leaves showed best results the presence of different phytochemical like alkaloids, flavonoids, glycosides, phenol, sterol and lignin found in Methanolic and Ethyl acetate extract. However chloroform extract revealed the absence of alkaloids and sterols, where as in Water extract flavonoids, phenol, sterol and lignin. The best resulted extracts from preliminary screening test were subjected to Antimicrobial studies like some on gram positive and gram negative bacterial strains which exhibited a significant effect. The both ethyl acetate and methanolic extracts were showed the similar zone of inhibition on gram positive bacteria (S.aurea and B.Subtilus) whereas ethyl acetate extract positive inhibition on k.pneumonia when compare to methanolic extract and which are more active suppression on gram negative bacterial (E.coli) in comparison with the standard antibiotic.
References
. Ngbede J, RA Yakubu and DA Nyam. Phytochemical Screening for Active Compounds in Canarium schweinfurthii (Atile) Leaves from Jos North, Plateau States, Nigeria. Research Journal of Biological Sciences. 2008; 3(9): 1076-1078.
. Moses AG, Maobe, 1Erastus Gatebe, 1Leonard Gitu and 2Henry Rotich. Preliminary Phytochemical Screening of Eight Selected Medicinal Herbs Used for the Treatment of Diabetes, Malaria and Pneumonia
in Kisii Region, Southwest Kenya European Journal of Applied Sciences. 2013; 5 (1); 01-06.
. Lis BM A. chemotaxonomic study of Pelargonium (Geraniaceae) species and their modern
Cultivars. J. Hort. Sci. 1997; 72; 791-795.
. Saraswathi J1, Venkatesh K1, Nirmala Baburao2, Majid Hameed Hilal1 and A. Roja Rani1* Phytopharmacological importance of Pelargonium species Journal of Medicinal Plants Research Vol.
(13); 2587-2598.
. Adewusi EA, Afolayan AJ). Antibacterial, antifungal and antioxidant activity of the roots and leaves
of Pelargonium reniforme Curtis (Geraniaceae). Afr. J. Biotech.2009; 8: 6425-6433.
. Aggarwal KK, hmad AA, Santha KTR, Jain N, Gupta UK, Kumar S,Khanuja SPS. Antimicrobial
activity spectra of Pelargonium graveolens (L' Herit.) and Cymbopogon winterianus (Jowitt) oil constituents and acyl derivatives. JMAPS. 2000; 22: 544-548.
. Ben Hsouna, Anis; Hamdi, Naceur Phytochemical composition and antimicrobial activities of the essential oils and organic extracts from pelargonium graveolens growing in Tunisia Lipids in Health & Disease; 2012; 11 ;1;167.
. Ripu Daman*1, Monika Choudhary 2 and Anurag. ANTIBACTERIAL ACTIVITY OF DIFFERNT EXTRACTS OF PELARGONIUM GRAVEOLENS , 2015. World Journal of Pharmaceutical Research.
. Shashank bhatt, Dr. Suresh Dhyani. Preliminary phytochemical screening of Ailanthus Excelsa Roxb. International Journal of Current pharmaceutical research. 2011; vol. 4, Issue 1, 87-89.
. SURENDRA K RATHORE*, SHASHANK BHATT, DR. SURESH DHYANI, ZIZIPHUS AANCHAL JAIN PRELIMINARY PHYTOCHEMICAL SCREENING OF MEDICINAL PLANT Int J Curr Pharm Res. 2012 ;4 ;3;160-162.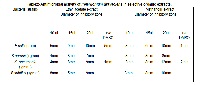 Downloads
How to Cite
1.
Saraswathi Jaggali, Prem Kumar, Venkatesh K, Chakrapani P, Arun Jyothi B, Amareshwari P, Sudhakar C, Roja Rani Anupalli. Qualitative Analysis and Antibacterial Activity of Pelargonium graveolenL'Herit. ijp [Internet]. 2016 Mar. 31 [cited 2023 Nov. 29];8(1):58-61. Available from: https://ijp.arjournals.org/index.php/ijp/article/view/446
Section
Original Research Articles