Chicory abrogates oxidative stress, inflammation and caspase-dependent apoptosis in acute hepatic injury model induced by acetaminophen in rats
Keywords:
Acetaminophen, Antioxidant, Apoptosis, Cichorium intybus, Hepatotoxicity, Silymarin
Abstract
In this study the protective effect of chicory leaves hydroalcoholic extract (CIE) against acute liver injury induced by a single dose of acetaminophen (700 mg/kg, i.p.) was investigated in rats. The CIE and silymarin treatment (standard reference) were given in a dose of (100 mg/kg, p.o.) for 3 days before and at 1 and 12 h following acetaminophen administration. Treatment with CIE significantly reduced the levels of serum ALT, AST, alkaline phosphatase, bilirubin, total cholesterol, triglycerides, urea, creatinine, TNF-α and hepatic contents of malondialdehyde (MDA), nitric oxide, caspase-3 and hydroxyproline, with significant increases in serum total protein, albumin, HDL- cholesterol and hepatic activities of reduced glutathione (GSH), superoxide dismutase (SOD) and catalase (CAT) as compared with the acetaminophen group. The histopathological alterations mediated by acetaminophen were ameliorated by CIE. It was concluded that CIE protects rat liver against acetaminophen hepatotoxicity, most probably through abrogation of oxidative stress, inflammation and caspase-3 dependent apoptosis.
References
Bais HP, Ravishankar GA. Cichorium intybus L—Cultivation, processing, utility, value addition and biotechnology, with an emphasis on current status and future prospects. J Sci Food Agric 2001; 81(5):467-484.
Abbas ZK, Saggu S, Sakeran MI, Zidan N, Rehman H, Ansari AA. Phytochemical, antioxidant and mineral composition of hydroalcoholic extract of chicory (Cichorium intybus L.) leaves. Saudi J Biol Sci 2015; 22(3):322-326.
van Arkel J, Vergauwen R, Sévenier R, Hakkert JC, van Laere A, Bouwmeester HJ, Koops AJ, van der Meer IM. Sink filling, inulin metabolizing enzymes and carbohydrate status in field grown chicory (Cichorium intybus L.). J Plant Physiol 2012; 169(15):1520-1529.
Llorach R, Tomás-Barberán FA, Ferreres F. Lettuce and chicory byproducts as a source of antioxidant phenolic extracts. J Agric Food Chem 2004; 52(16):5109-5116.
Heimler D, Isolani L, Vignolini P, Tombelli S, Romani A. Polyphenol content and antioxidative activity in some species of freshly consumed salads. J Agric Food Chem 2007; 55(5):1724-1729.
Lavelli V. Antioxidant activity of minimally processed red chicory (Cichorium intybus L.) evaluated in xanthine oxidase, myeloperoxidase, and diaphorase-catalyzed reactions. J Agric Food Chem 2008; 56(16):7194–7200.
Lante A, Nardi T, Zocca F, Giacomini A, Corich V. Evaluation of red chicory extract as a natural antioxidant by pure lipid oxidation and yeast oxidative stress response as model systems. J Agric Food Chem 2011; 59(10):5318–5324.
Samarghandian S, Borji A, Tabasi SH. Effects of Cichorium intybus linn on blood glucose, lipid constituents and selected oxidative stress parameters in streptozotocin-induced diabetic rats. Cardiovasc Hematol Disord Drug Targets 2013; 13(3):231-236.
AbouZid SF, Ahmed OM, Ahmed RR, Mahmoud A, Abdella E, Ashour MB. Antihyperglycemic effect of crude extracts of some Egyptian plants and algae. J Med Food 2014; 17(3):400-406.
Matveeva NA, Kudriavets IuI, Likhova AA, Shakhovskiĭ AM, Bezdenezhnykh NA, Kvasko EIu. Antiviral activity of extracts of transgenic cichory and lettuce plants with the human interferon alpha-2b gene. Tsitol Genet 2012; 46(5):28-35.
Abd El-Mageed NM. Hepatoprotective effect of feeding celery leaves mixed with chicory leaves and barley grains to hypercholesterolemic rats. Pharmacogn Mag 2011 ;7(26):151-156.
Süntar I, Küpeli Akkol E, Keles H, Yesilada E, Sarker SD, Baykal T. Comparative evaluation of traditional prescriptions from Cichorium intybus L. for wound healing: stepwise isolation of an active component by in vivo bioassay and its mode of activity. J Ethnopharmacol 2012; 143(1):299-309.
Ahmed N, Tarannum S. Acetylcholinesterase activity in the brain of alloxan diabetic albino rats: Presence of an inhibitor of this enzyme activity in the cerebral extract. Int J Diabetes Dev Ctries 2009; 29(4):174-177.
Larson AM. Acetaminophen hepatotoxicity. Clin Liver Dis 2007; 11:525-548.
Hinson JA, Roberts DW, James LP. Mechanisms of Acetaminophen-Induced Liver Necrosis. Handb Exp Pharmacol 2010; 196:369-405.
Zhu R, Wang Y, Zhang L, Guo Q. Oxidative stress and liver disease. Hepatol Res 2012; 42(8):741-749.
Zimmermann HW, Trautwein C, Tacke F. Functional role of monocytes and macrophages for the inflammatory response in acute liver injury. Front Physiol 2012; 3:56-73.
Bantel H, Schulze-Osthoff K. Mechanisms of cell death in acute liver failure. Front Physiol 2012; 3:79.
Hu B, Colletti LM. CXC receptor-2 knockout genotype increasesX-linked inhibitor of apoptosis protein and protects mice from acetaminophen hepatotoxicity. Hepatology 2010; 52: 691-702.
Boulares AH, Zoltoski AJ, Stoica BA, Cuvillier O, Smulson ME. Acetaminophen induces a caspase-dependent and Bcl-XL sensitive apoptosis in human hepatoma cells and lymphocytes. Pharmacol Toxicol 2002; 90:38–50.
Behnam-Rassouli M, Aliakbarpour A, Hosseinzadeh H, Behnam-Rassouli F, Chamsaz M. Investigating the effect of aqueous extract of Chicorium intybus L. leaves on offspring sex ratio in rat. Phytother Res 2010; 24(9):1417-1421.
Fouad AA, Jresat I. Hepatoprotective effect of coenzyme Q10 in rats with acetaminophen toxicity. Environ Toxicol Pharmacol 2012; 33(2):158-167.
Minaiyan M, Ghannadi AR, Mahzouni P, Abed AR. Preventive Effect of Cichorium Intybus L. Two Extracts on Cerulein-induced Acute Pancreatitis in Mice. Int J Prev Med 2012; 3(5):351-357.
Mamat SS, Kamarolzaman MF, Yahya F, Mahmood ND, Shahril MS, Jakius KF, Mohtarrudin N, Ching SM, Susanti D, Taher M, Zakaria ZA. Methanol extract of Melastoma malabathricum leaves exerted antioxidant and liver protective activity in rats. BMC Complement Altern Med 2013; 13:326.
Wong SP; Leong LP; Koh JHW. Antioxidant activities of aqueous extracts of selected plants. Food Chem 2006; 99(4):775-783.
Cheng Z, Moore J, Yu L. High-throughput relative DPPH radical scavenging capacity assay. J Agric Food Chem 2006; 54(20):7429-7436.
Institute of Laboratory Animal Resources. Guide for the Care and Use of Laboratory Animals, 8th edition. Washington, D.C.: National Academy Press; 1996.
Lowry OH, Rosehmugh NJ, Farr AL, Randall KJ. Protein measurment with the Folin phenol reagent. J Biol Chem 1951; 193:265-75.
Beutler E, Duron O, Kelly MB. Improved method for the determination of blood glutathione. J Lab Clin Med 1963; 61:882-888.
Miranda KM, Espey MG, Wink DA. A rapid, simple spectrophotometric method for simultaneous detection of nitrate and nitrite. Nitric Oxide 2001; 5(1):62-71.
Satoh K. Serum lipid peroxides in cerebrovascular disorders determined by a new colorimetric method. Clin Chim Acta 1978; 90:37-43.
Aebi H. Catalase in vitro. Method Enzymol 1984; 105: 121-126.
Nishikimi M, Roa NA, Yogi K. Measurement of superoxide dismutase. Biochem Biophys Res Commun 1972; 46:849-854.
Banchroft JD, Stevens A, Turner DR. Theory and practice of histological techniques, 4th edition. New York: Churchil Livingstone; 1996.
Amacher DE. Serum transaminase elevations as indicators of hepatic injury following the administration of drugs. Regul Toxicol Pharmacol. 1998; 27(2):119-30.
Lee WM. Drug-Induced Hepatotoxicity. N Engl J Med 2003; 349(5):474-485.
Arias IM. Liver function from Y to Z. J Clin Investig 2012; 122:2763-2764.
Pushparaj PN, Low HK, Manikandan J, Tan BK, Tan CH. Anti-diabetic effects of Cichorium intybus in streptozotocin-induced diabetic rats. J Ethnopharmacol 2007; 111(2):430-434.
Atta AH, Elkoly TA, Mouneir SM, Kamel G, Alwabel NA, Zaher S. Hepatoprotective Effect of Methanol Extracts of Zingiber officinale and Cichorium intybus. Indian J Pharm Sci 2010; 72(5):564-570.
Hinson JA, Reid AB, McCullough SS, James LP. Acetaminophen-induced hepatotoxicity: role of metabolic activation, reactive oxygen/nitrogen species, and mitochondrial permeability transition. Drug Metab Rev 2004; 36:805-822.
Romero FJ, Bosch-Morell F, Romero MJ, Jareno EJ, Romero B, Marin N, Roma J. Lipid peroxidation products and antioxidants in human disease. Environ Health Perspect 1998 5:1229-1234.
Sen CK, Packer L. Thiol homeostasis and supplements in physical exercise. Am J Clin Nutr 2000; 72:653S-669S.
Novo E, Parola M. Redox mechanisms in hepatic chronic wound healing and fibrogenesis. Fibrogenesis& Tissue Repair 2008; 1:5-58.
Lante A, Nardi T, Zocca F, Giacomini A, Corich V. Evaluation of red chicory extract as a natural antioxidant by pure lipid oxidation and yeast oxidative stress response as model systems. J Agric Food Chem 2011; 59(10):5318-5324.
Li GY, Gao HY, Huang J, Lu J, Gu JK, Wang JH. Hepatoprotective effect of Cichorium intybus L., a traditional Uighur medicine, against carbon tetrachloride-induced hepatic fibrosis in rats. World J Gastroenterol 2014; 20(16):4753-4760.
Blazka ME, Wilmer JL, Holladay SD, Wilson RE, Luster MI. Role of proinflammatory cytokines in acetaminophen hepatotoxicity. Toxicol Appl Pharmacol 1995; 133(1):43-52.
Kass GE, Macanas-Pirard P, Lee PC, Hinton RH. The role of apoptosis in acetaminophen-induced injury. Ann N Y Acad Sci 2003;1010: 557-559.
Hu J, Yan D, Gao J, Xu C, Yuan Y, Zhu R, Xiang D, Weng S, Han W, Zang G, Yu Y. rhIL-1Ra reduces hepatocellular apoptosis in mice with acetaminophen-induced acute liver failure. Lab Invest 2010; 90: 1737-1746.
Senthilkumar R, Nalini N. Glycine prevents hepatic fibrosis by preventing the accumulation of collagen in rats with alcoholic liver injury. Pol J Pharmacol. 2004; 56(1):121-8.
Bataller R, Brenner DA. Liver fibrosis. J Clin Invest 2005; 115(2):209-218.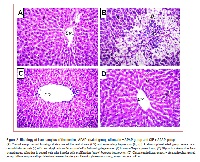 Downloads
How to Cite
1.
Mohamed Elsayed Nady, Ahmed M. Mansour, Elsayed E. Hafez, Gamal Omran, Gamal M. Hamad, Sahar E. Harraz, Shady N. Allam, Ali A. Ahamad. Chicory abrogates oxidative stress, inflammation and caspase-dependent apoptosis in acute hepatic injury model induced by acetaminophen in rats. ijp [Internet]. 2016 Mar. 31 [cited 2023 Nov. 29];8(1):13-21. Available from: https://ijp.arjournals.org/index.php/ijp/article/view/441
Section
Original Research Articles