University College of Pharmaceutical Sciences, Kakatiya University, Warangal, Telangana State - 506009, India
Keywords:
Orchids, Diversity, Uses, Anamalai, India
Abstract
In the present investigation, diversity of orchids in Anamalai hill range was studied which recorded 20 genera with 25 species with their medicinal importance. The study observed the rapid depletion of orchid species due to destruction of natural habitat by deforestation, upper layer soil erosion, overgrazing, etc. Their disappearance indicates a change in the quality of soil and air of the region. Therefore, adequate management actions including both in situ and ex situ conservation measures need to be undertaken.
References
Mittermeier RA, Myers N, Thomsen JB, Da Fonseca GAB, Olivieri S. Biodiversity hotspots and major tropical wilderness areas: approaches to setting conservation priorities. Conserv Biol. 1998; 12: 516-520.
Mabberley DJ. Mabberley's plant-book: A portable dictionary of plants. 3rd Ed. Cambridge University Press, Avon, UK; 2008.
Misra S. Orchids of India: A Glimpse. Bishen Singh Mahendra Pal Singh, Dehra Dun; 2007.
Handa SS, Sharma A, Chakarborty KK. Natural Products and plants as liver protecting drugs. Fitoterapia 1986; 57 (5): 307-551.
Bulpitt CJ. The uses and misuses of orchids in medicine. Q. J. Med. 2005; 98: 625–631.
Reddy KN. Ethnobotany of Andhra Pradesh: A Review. Ethnobot Leaflets. 2008; 12: 305-310.
Jain SK, Rao RR. A Handbook of Field and Herbarium Methods. Today & Tomorrow's Printers and Publishers, New Delhi; 1977.
Gamble JS, Fischer CEC. Flora of the Presidency of Madras. 3 Vols. Adlard & Son. London; 1915–1936.
Matthew KM. The Flora of the Tamilnadu Carnatic. Rapinat Herbarium, Tiruchirapalli; 1983.
Abraham A, Vatsala P. Introduction to Orchids. TBGRI, Trivandrum, India; 1981.
Bose TK, Bhattacharjee SK. Orchids of India. Rev. Ed. Naya Prokash, Calcutta; 1999.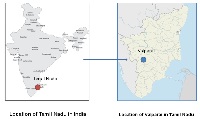 Downloads
How to Cite
1.
Parimala Devi, Aravindhan V, Narmatha Bai V, Rajendran A. University College of Pharmaceutical Sciences, Kakatiya University, Warangal, Telangana State - 506009, India . ijp [Internet]. 2015 Sep. 30 [cited 2023 Nov. 29];7(3):265-9. Available from: https://ijp.arjournals.org/index.php/ijp/article/view/414
Section
Original Research Articles